Asaf Jahi architecture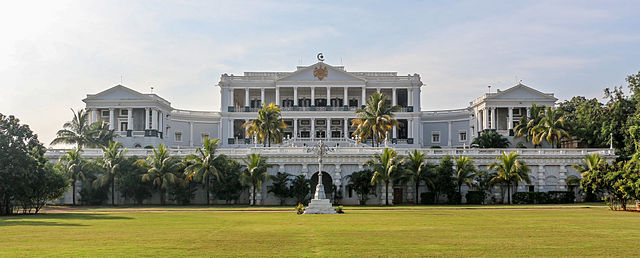 The Asaf Jahi era (1720-1948) was a period of cultural assimilation and synthesis. Asaf Jahs were the nobles of the Mughal Court before they became the Nizams of Hyderabad. They were greatly influenced by the Mughal culture, which was a blend of the Persian and Indian culture.
Osman Ali Khan, the Nizam VII, is considered to be the creator of the modern Hyderabad. The buildings constructed during his and earlier Nizams' rule portray rich and imposing architecture, an amalgamation of medieval and modern styles more specifically the Mughal and European art styles.
Osman Ali Khan's intent to build a modern Hyderabad is expressed through a variety of architectures, such as the stately Legislative Assembly in Saracenic-Rajasthani style, the aristocratic High Court in Indo-Saracenic style, and the regal Osmania General Hospital in Mughal style. Other buildings like Purani Haveli, Chowmahalla, and the Falaknuma Palace are also classic representations of Asaf Jahi architectures.
0 Comments